ABOUT
The joy of being able to change your nails to any design you like,
any time you like.
The nail printer makes it easy to tailor your nail art to match
your outfit for the day or create something special
for a weekend event.
Four simple steps to make your fingertips the height of fashion.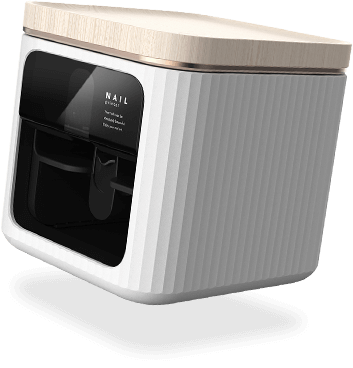 5 KEY POINTS
01.EASY
Includes an Auto-Fitting function that automatically recognizes nail shapes!
Another great feature is the simple, 4-step application and easy removal with nail polish remover because it's manicure ink.
02.QUICK
Once you choose a design in the dedicated app, printing takes just 15 seconds per nail! You can have your favorite nail art in no time at all.
03.BEAUTIFUL
Prints just over your nail, edge to edge.
Highly detailed designs are printed with outstanding clarity, even on small nails.
04.FUN!!
It's easy to choose designs that are perfect for your plan!
You can even print your own original nail design from a photo.
05.COSMETIC
The nail printer uses manicure inks manufactured with cosmetic product quality safety in mind.
Have no concerns about using the printer.
HOW TO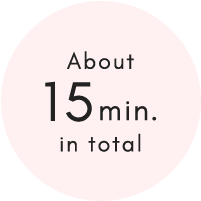 STEP 01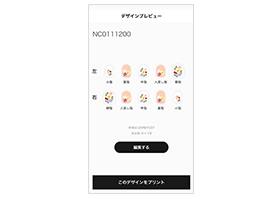 STEP 02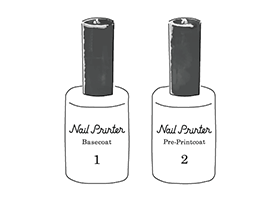 Apply the base coat and pre-print coat
STEP 03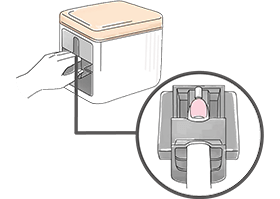 Print your design using the nail printer.
STEP 04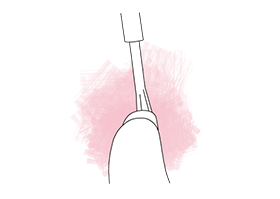 FAQ
Q1.
Where can I buy the nail printer?
A1.
Sales pricing and release dates are yet to be decided.
Q2.
Can I use coating materials other than those recommended?
A2.
Only the recommended coating materials should be used.
・ The use of products other than those recommended may result in inks bleeding or coatings peeling off.
・ Because the printer recognizes areas with white base coat to set the position of the design, base coats in other colors cannot be used.
Q3.
Can nail printing be used on gel nails?
A3.
Yes, it can.
Printing onto a gel nail will not affect the gel nail itself. You can reveal the original gel nail by erasing the printed design with nail polish remover and then use a different nail design for an event or for the weekend.
However, nail decorations such as stones will impede the printer cartridge.
Q4.
Can the nail printer print on long nails?
A4.
It can print on nails up to 2.7 cm long and up to 2.7 cm wide.
Q5.
Can the nail printer be used for toenails?
A5.
It cannot be used for toenails. It is only suitable for fingernails.
Q6.
How long will printed nails last?
A6.
It uses manicure inks, so printed designs generally last around 3 days.
* The time for which printed nails last varies depending on how the base coat and top coat are applied and the type of after-care used.