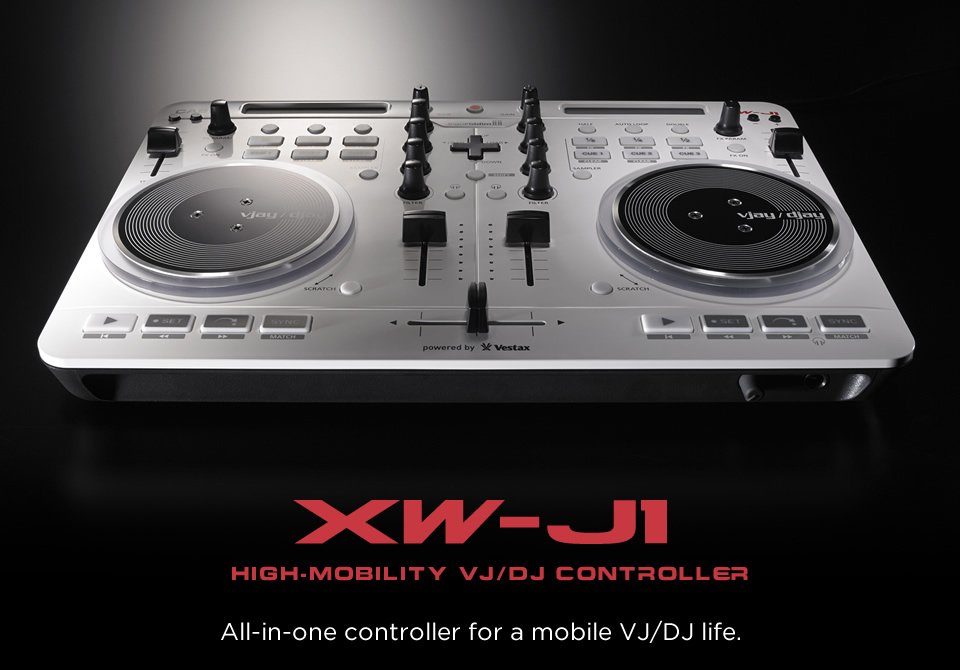 Create a cool club scene in virtually any venue with minimal gear.
Use the XW-J1 to conduct professional-level DJ performances with the iPhone, iPad or Mac PC you already own.
Or use it as a VJ controller to manipulate images at will, entrancing your audience and putting them in a party mood.
The versatile XW-J1 is compatible with Windows devices, too!
VJs and DJs have never had it so good!