Leaving behind preconceived ideas about how musical instruments must be played from a fixed location,

the Casiotone CT-S200 offers a new style of keyboard that can be freely carried anywhere.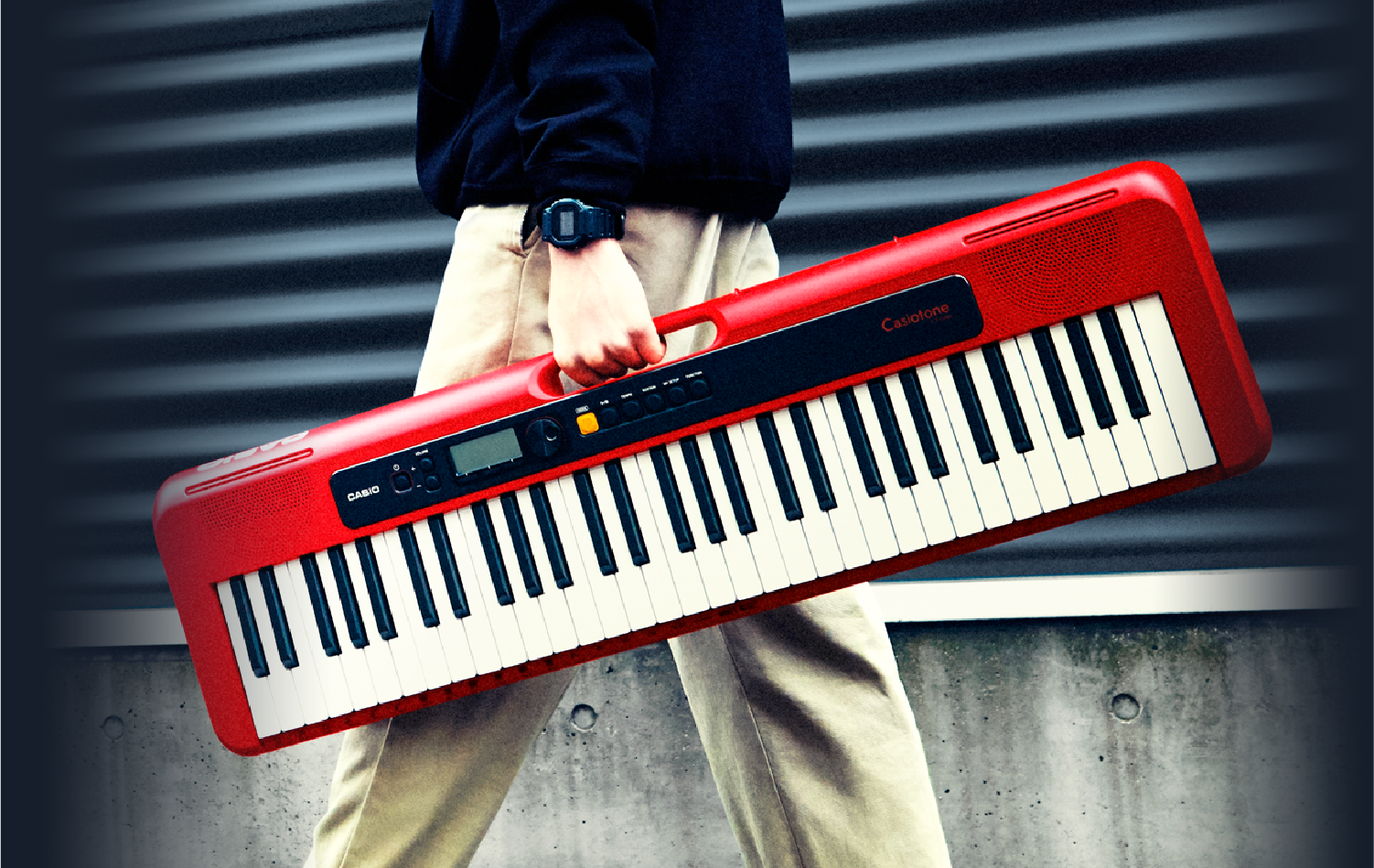 STYLE & DESIGN
Enjoy your music anywhere with an even slimmer and more compact, portable keyboard
An extremely slim & compact design
By pursuing smaller speakers and adjustments to the layout of the circuit boards and switches, the CT-S200 has been made even more compact.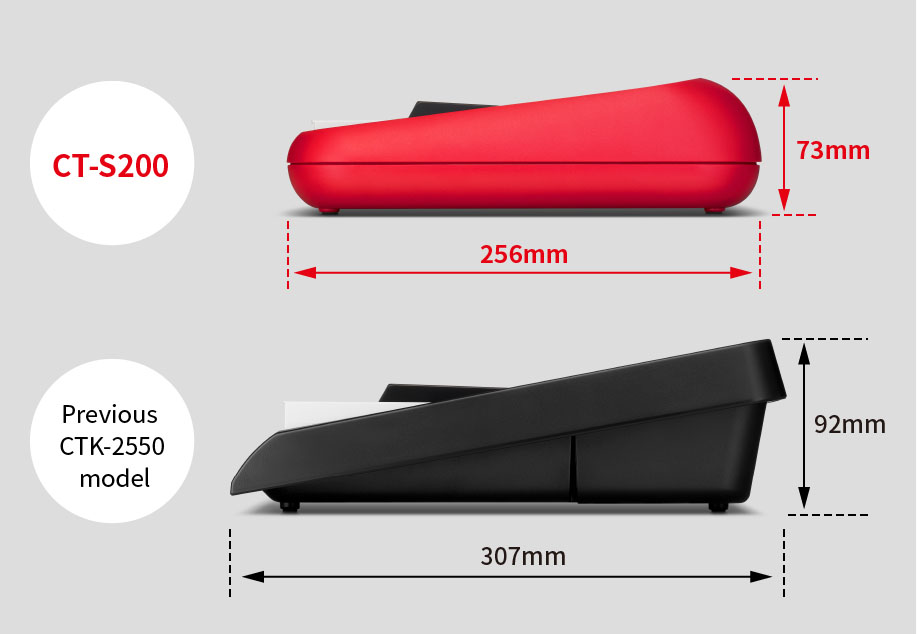 Body design that minimizes impact shock
By rounding the corners and centering the locations where the top and bottom of the case come together, we have designed a chassis that minimizes the effects of the kinds of impacts that are commonly received when transporting a portable instrument.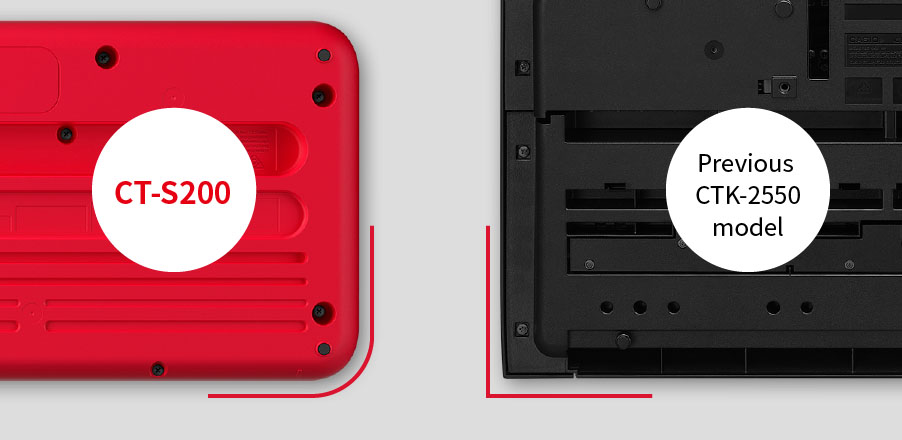 A grip that makes the keyboard easy to carry with you
The grip is the result of repeated examination and analysis to ensure that it is both easy to grasp and strong,

and is highly durable and can be held by both adults and children from any direction.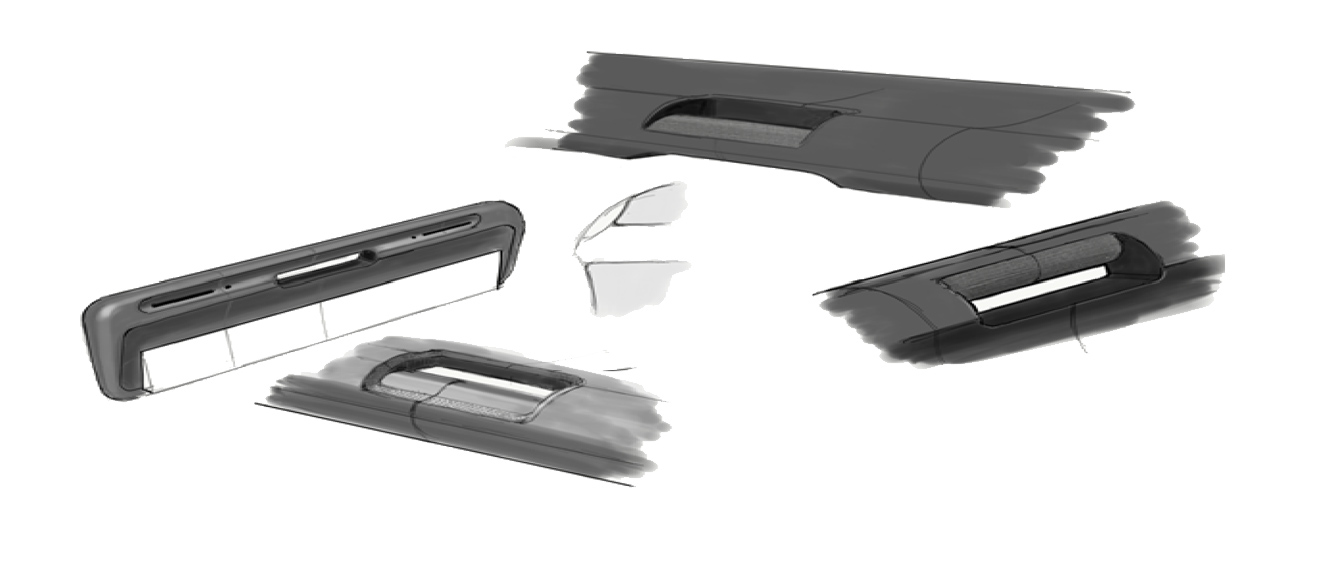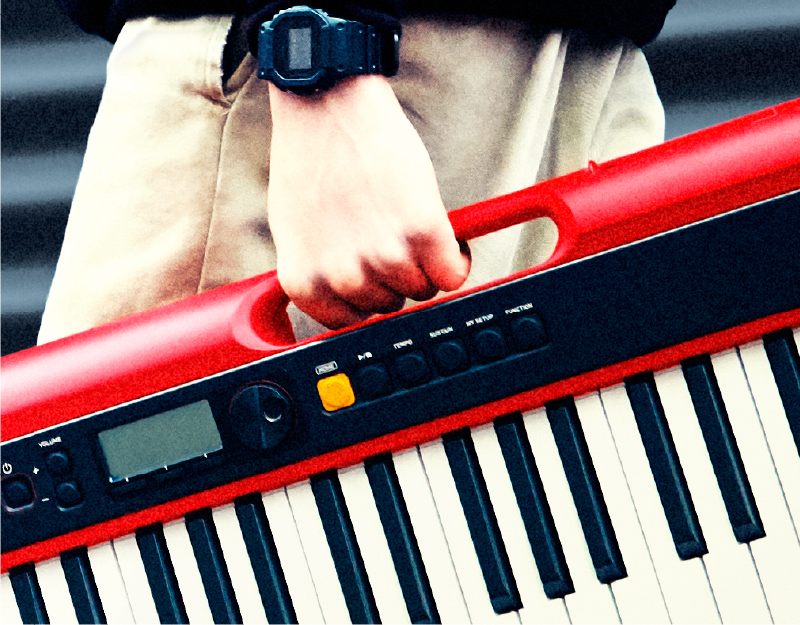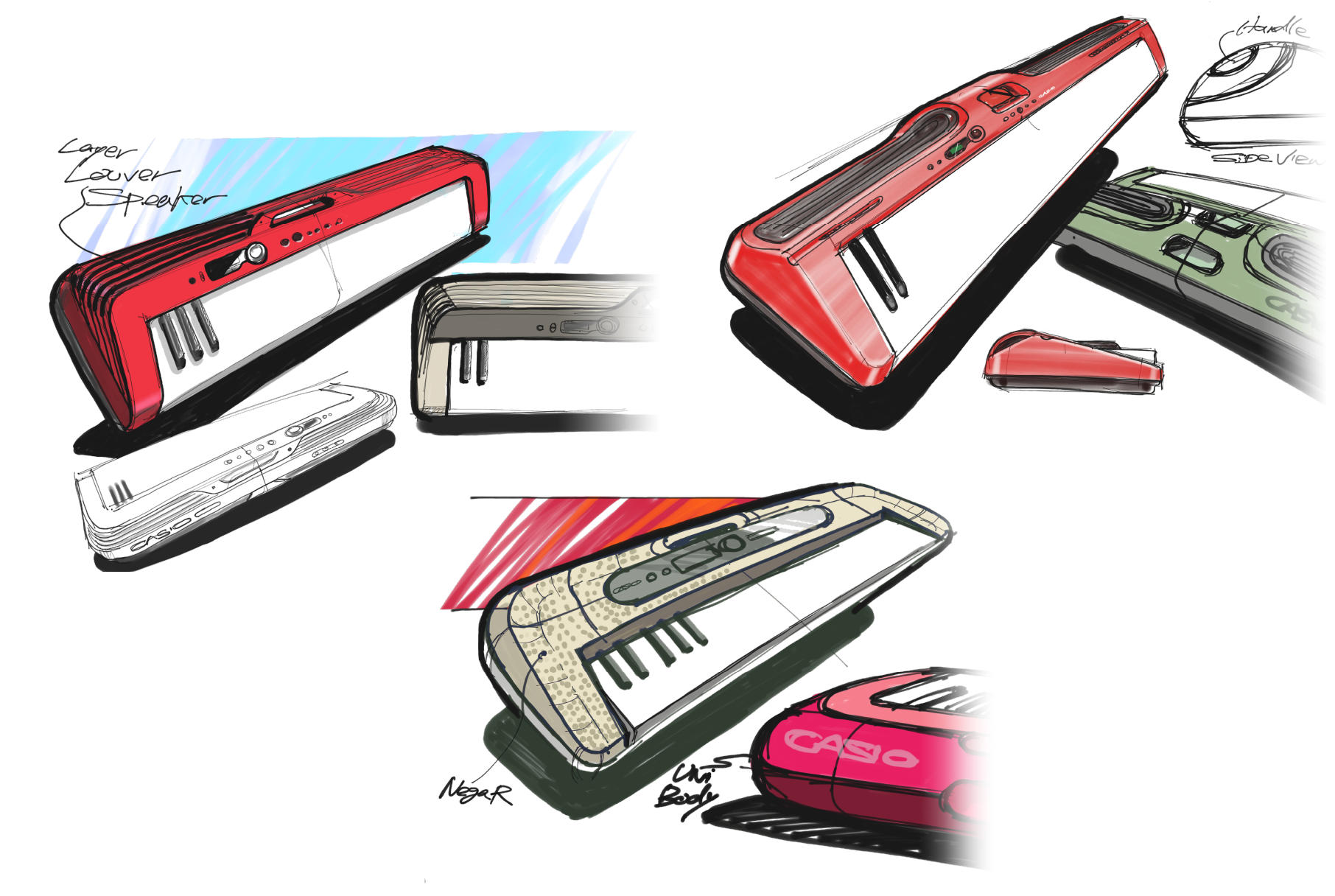 SOUND
Enjoy great sound by yourself, anytime and anywhere
Special attention to sound
The Volume Sync Equalizer correction function allows players to clearly express the characteristics of even soft sounds, imparting quality in both portability and the keyboard as a musical instrument.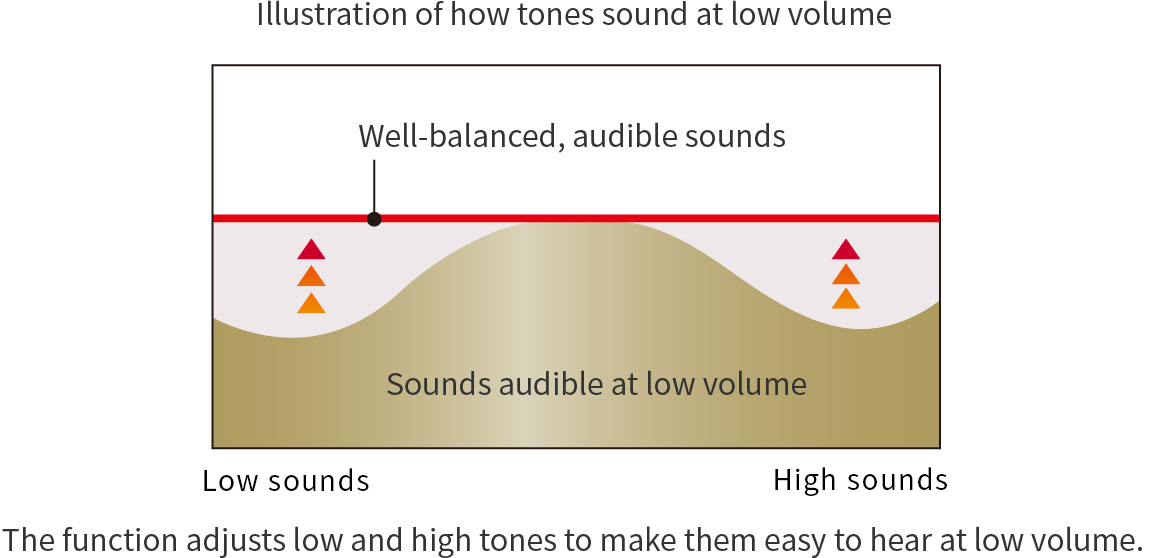 Leaving behind preconceived ideas about how musical instruments cannot be played without extensive practice,

the Casiotone LK-S250 has been developed with an original performance system that allows anyone to easily enjoy playing.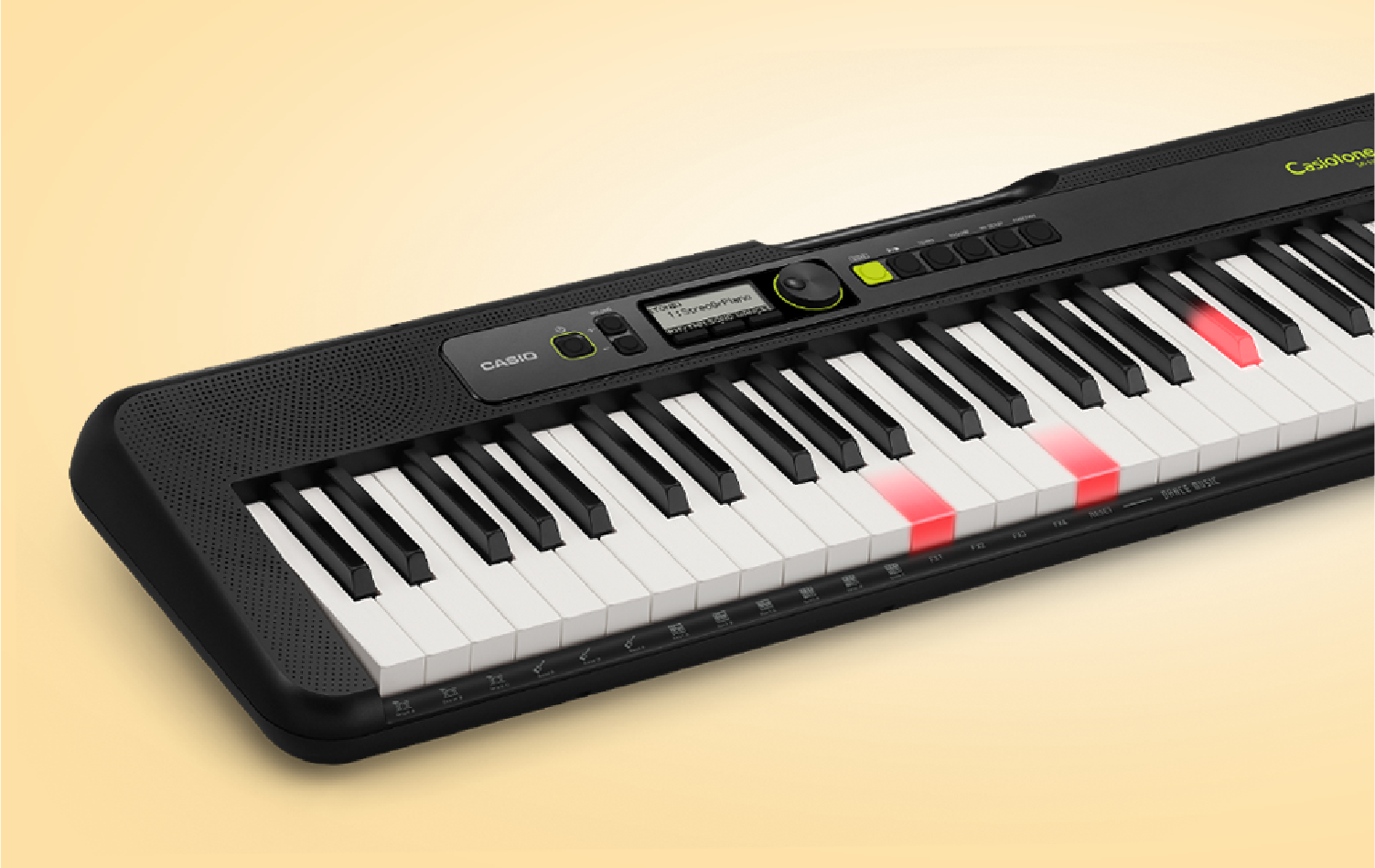 Giving form to the idea of allowing even beginning players to experience the joy of making music
Key Lighting System that teaches by lighting up keys
The Key Lighting System is an original lesson function that lights up the keys themselves. This unique technology from Casio that allows even first-time players to play by following along with the lighted keys lowers the hurdle to beginning a new musical instrument, and helps increase the number of instrumentalists worldwide.