PHILOSOPHY
Casio DNA runs through the very foundations of electronic musical instrument history.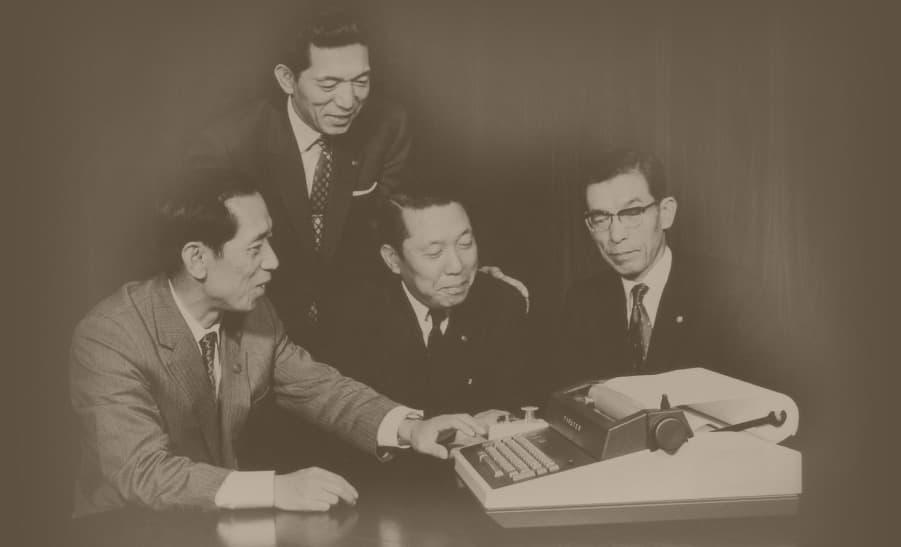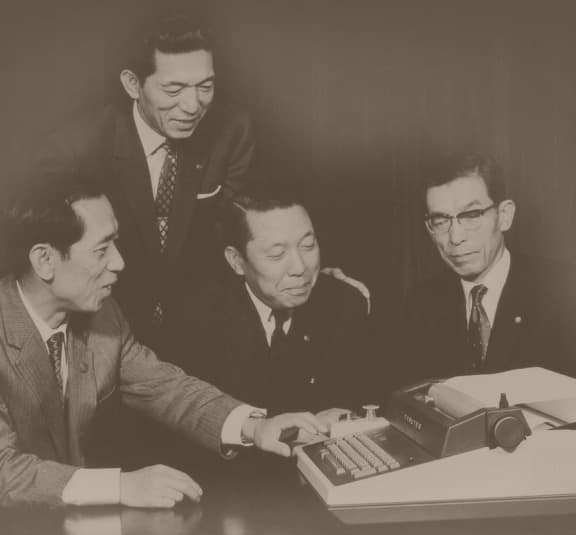 Our goal has been to bring the enjoyment of music and of performing to more people. It was in January 1980 that we first delivered on this goal by offering our first electronic keyboard — the Casiotone CT-201 — to the world.
To perform music requires the player to learn a different technique for each musical instrument. That, however, is not a challenge everyone will be able to take on.
To address this, Casio co-founder and inventor Toshio Kashio, who was a music lover, thought it would be wonderful to reproduce the sounds of instruments that are typically difficult to play, just using his own hands on a keyboard. This led him to develop a system of vowel-consonant synthesis. By modifying and combining the "vowel" and "consonant" elements that sound is composed of to create a single sound, he succeeded in recreating the sounds of 29 different instruments, making them playable on a piano style keyboard. The Casiotone CT-201 came into being as an unprecedented new form of musical instrument based on Toshio Kashio's philosophy of inventing: "creating something from nothing, something never seen before."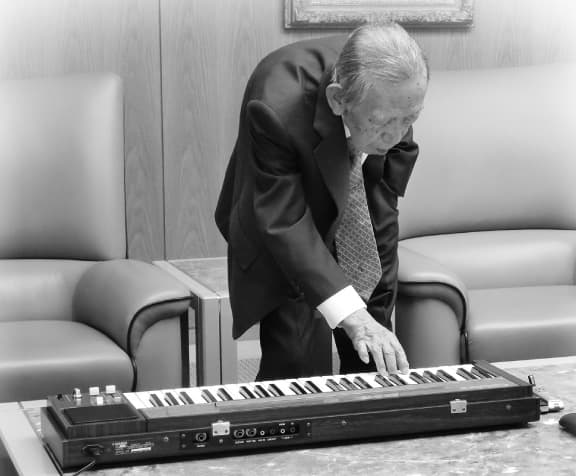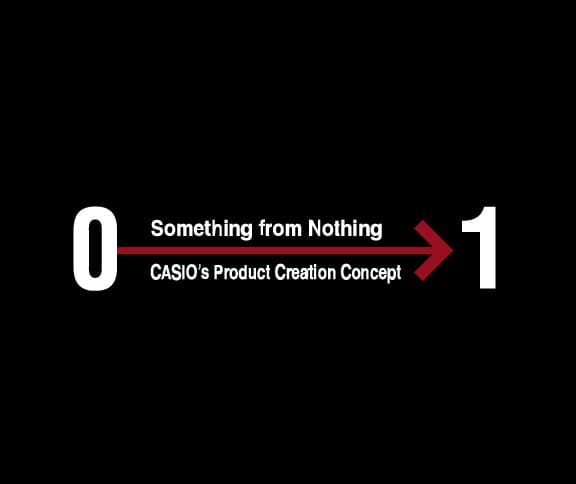 Since then, in order to overturn ideas of musical instruments as being "bulky, heavy, expensive, difficult to use and to learn," Casio has leveraged the unique creativity and digital technology that characterize the company as an electronics maker. In this way, Casio has devised innovative new electronic musical instruments, one after another, to convey to people the joys of music and of performing.
The compact, reasonably-priced Casiotone MT-40 is said to have sparked a revolution in the world of reggae with one of its preset rhythm patterns. Casio Key Lighting Keyboards enable even beginners to experience the joy of musical performance simply by following illuminated keys. The Privia made the piano accessible to many more people with its combination of a stylish, compact design — the slimmest and lightest in the world at the time of its release — with the pleasing feel it offers when played. The Celviano Grand Hybrid reversed attitudes that digital pianos were not well-suited to advancing in actual piano playing technique.
The concept of creating things no one has ever seen before is in Casio's product development DNA, and Casio electronic musical instruments are born of it. This is combined with Casio's spirit of taking on challenges — something that comes from being an electronics developer, not just a maker of musical instruments. Continuing to increase the number of people who take part in music around the world, Casio electronic musical instruments have sold over 90 million units.
In the decade ahead as well, we hope to convey the charms of music to people regardless of their country, generation or skill level in playing musical instruments. We hope to use music to enrich the lives of countless people the world over. Casio will continue marching onward, ever aiming to evolve further, with gratitude for the opportunity to celebrate this 40-year anniversary with you.